18 Adeaide St
Hartfod, CT 06114
United States
PRODUCTS & BRANDS details >>
CATEGORIES & HEADINGSdetails >>
About Us

At Ramdial Parts and Services, we strive to commit 100% to our Customers needs by keeping most common wear items for your Mattress Machinery products in stock for shipping the same or next day. Anyone that Started out in this industry as a production machine Technician or purchasing agent, we have all experienced the generic spare part dilemma, it's close but it doesn't fit. Our guarantee to you is that you will get top quality re-placement parts that will require no modifications or alterations to making it fit, in other words, you won't get a better fit than original…..than ours.

We also offer In-House and On-Site repairs and Services in the New England and Metro States. Our many years of experience with Mattress Making Equipment makes us a one stop Parts and Services Company with the knowledge and capabilities to make any Repairs, Re-Building and Upgrades for all your production equipment. If your company is outside these States, we have trained technicians that will travel to meet all your needs, as we pride ourselves in our services you can be confident that you will only get kind, courteous and professional people sent to your location.

So why not give us a call today and see how we can help you!
Product Spotlight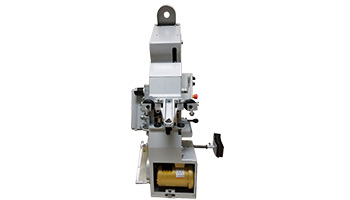 Ramdial Parts & Services keeps most common wear items for your Mattress Machinery products in stock for shipping the same or next day. Our guarantee to you is that you will get top quality re-placement parts that will require no modifications or alterations to making it fit, you won't get a better fit than original,than ours.

We also offer In-House and On-Site repairs and Services in the New England and Metro States. If your company is outside these States, we have trained technicians that will travel to meet all your needs. Our many years of experience with Mattress Making Equipment makes us a one stop Parts and Services Company with the knowledge and capabilities to make any Repairs, Re-Building and Upgrades for all your production equipment.

Give us a call today and see how we can help you! read more